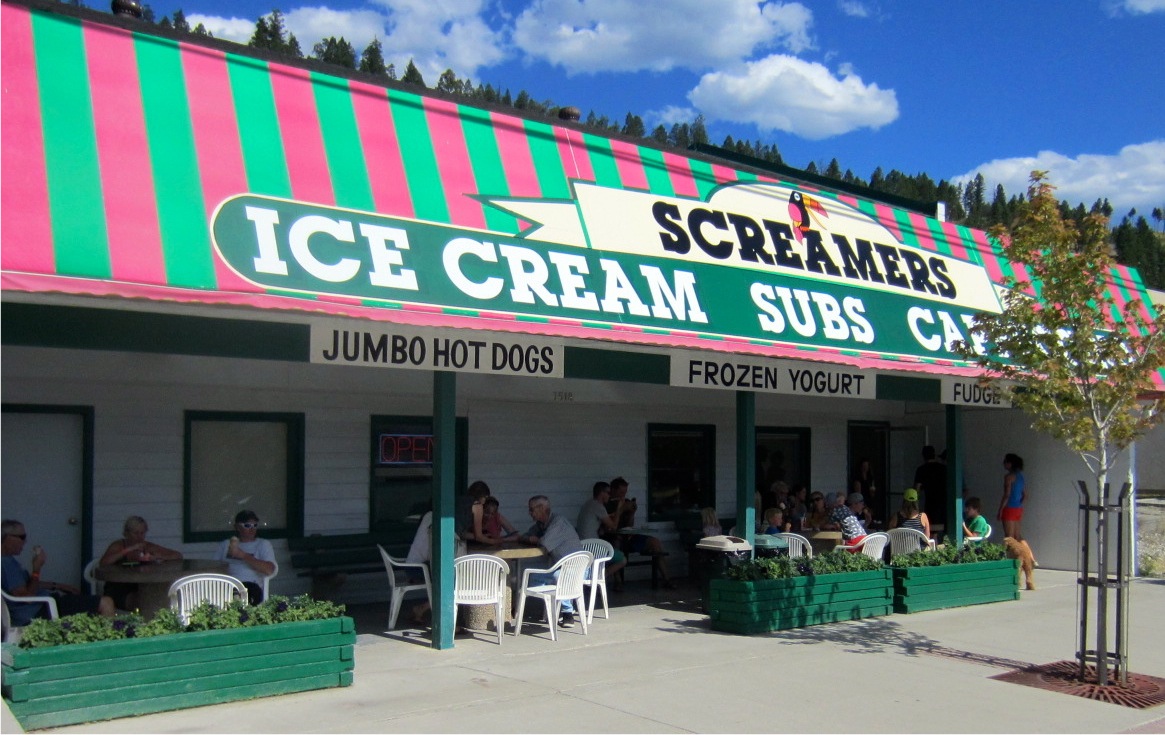 We're located on the east side of Hwy 93, just a block north from the Tourist Information Center
WE HAVE INSTALLED TWO WALK-UP WINDOWS TO KEEP YOU COMFORTABLE AND SAFE. YOU ORDER AND PAY AT THE FIRST WINDOW AND PICK UP YOUR ICE CREAM AT THE SECOND WINDOW.

STARTING JULY 1st

OPEN DAILY --12-9 PM

THANKS FOR 26 YEARS!!!
250-347-9335

Screamers is a family owned business located on the main street of Radium Hot Springs. With 24 flavours of ice cream, soft serve, and homemade fudge, we're sure you'll find something to make your day a little sweeter! Our dedication to quality and service brings customers back year after year. We hope to see you soon!